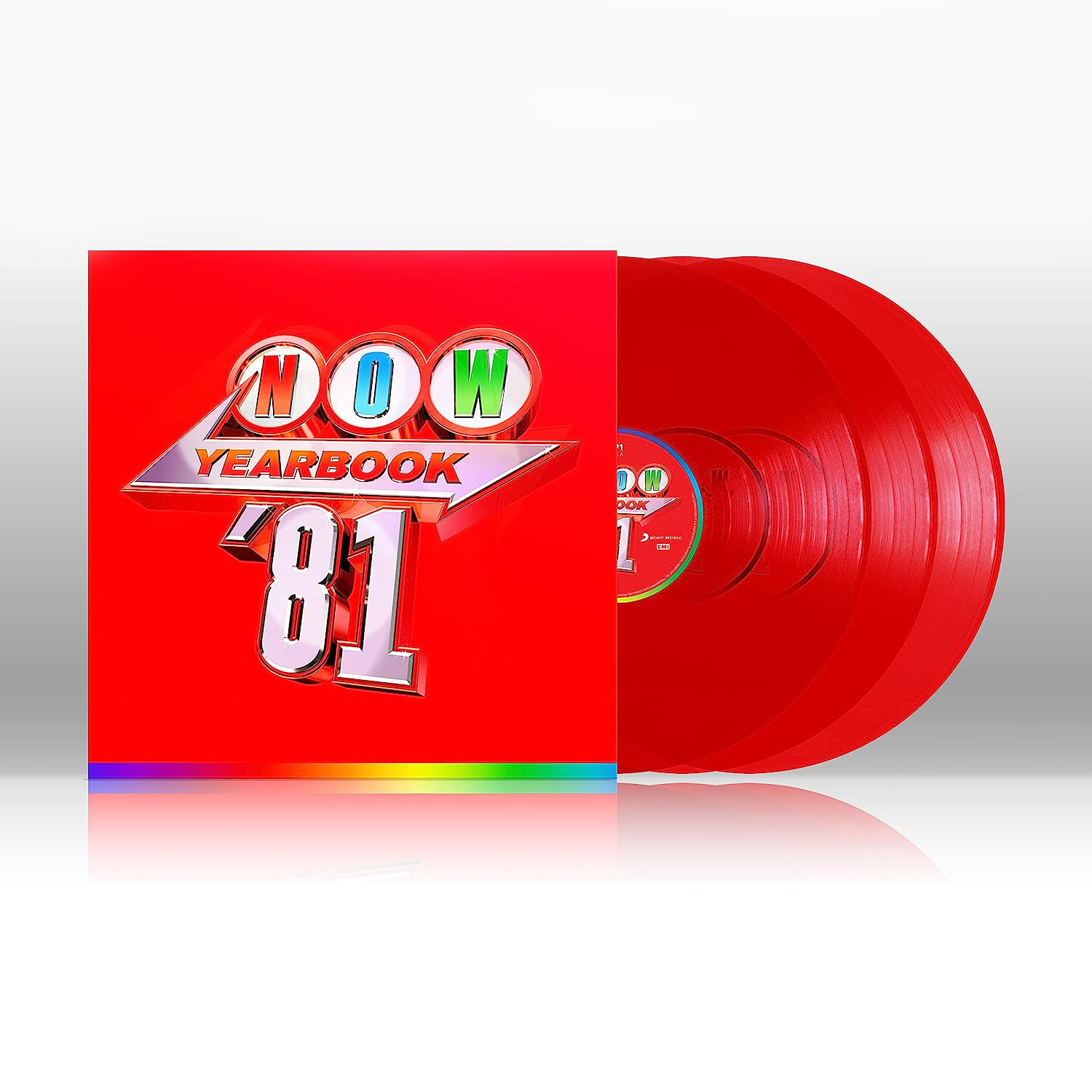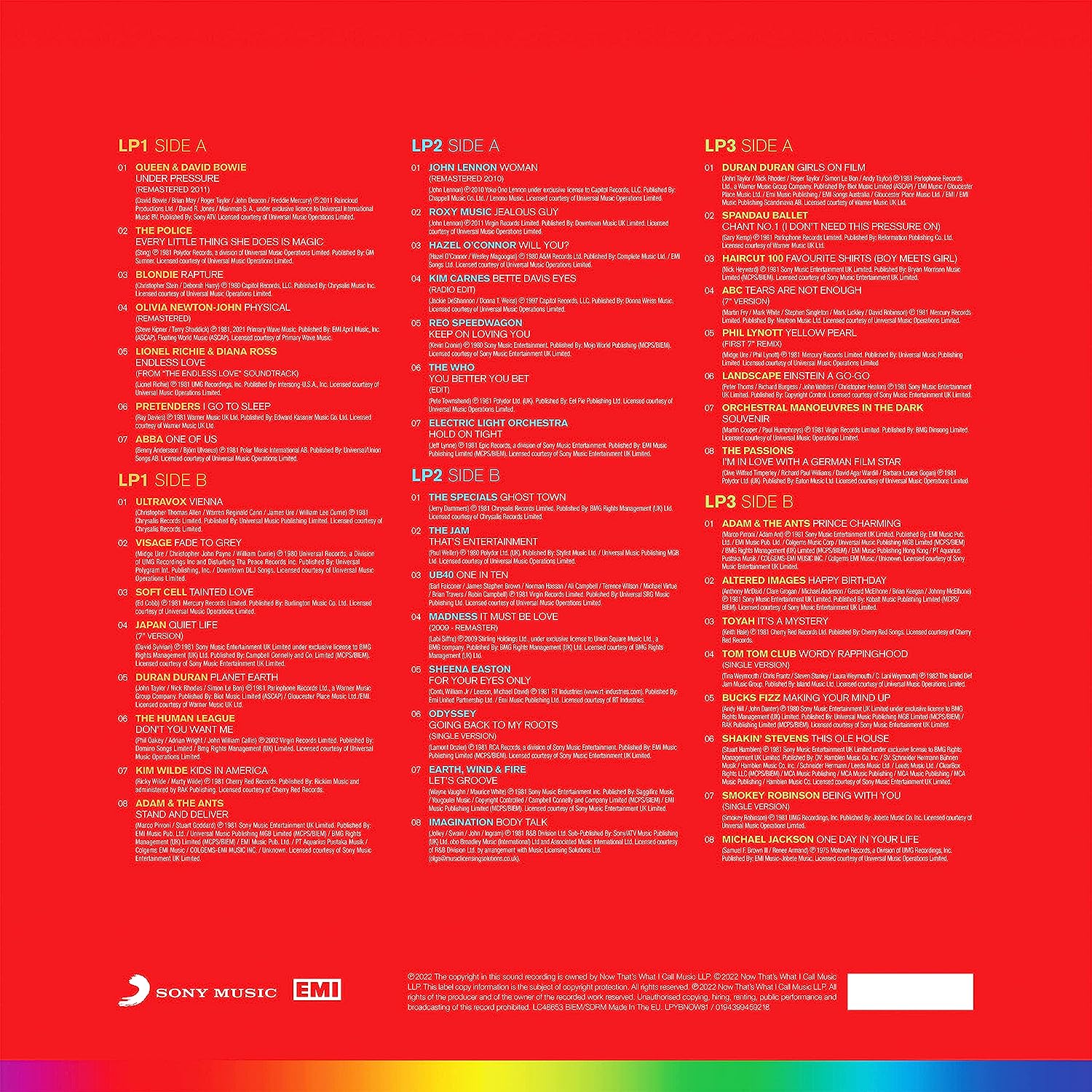 NOW - Yearbook 1981 (3LP)
Release date: 20 May, 2022
Formats: 

Vinyl LP
NOW Music is proud to present the newest addition to the 'Yearbook' series: NOW – Yearbook 1981. 3 LPs of 46 tracks that defined the charts in 1981.
Kicking off with legendary No. 1s from Queen and David Bowie ('Under Pressure'), The Police ('Every Little Thing She Does Is Magic'), and including No. 1's from The Specials ('Ghost Town'), John Lennon ('Woman') and Roxy Music's cover of 'Jealous Guy'.
1981 was a watershed year for pop with new British artists emerging from the ashes of punk and disco by way of the New Romantic movement either beginning or consolidating their chart success - including here , Duran Duran, Visage, Ultravox, Japan, Spandau Ballet and Orchestral Manoeuvres In The Dark – artists who would set the pop and fashion agenda over the next few years leading, for some, to global success….and including the two biggest selling singles of the year, 'Tainted Love' from Soft Cell, and The Human League's 'Don't You Want Me'.
Pop was fresh, exciting and often, with an accompanying promo video, more theatrical and colorful than ever with Adam & The Ants' 'Stand And Deliver' and 'Prince Charming' both featured here alongside debut chart hits for Toyah, Kim Wilde, Altered Images, Haircut 100, Tom Tom Club, Imagination and ABC… plus Bucks Fizz winning the Eurovision with a pop classic, and Shakin' Stevens hitting No. 1 with 'This Ole House' makes celebrating the pop of 1981 brilliantly eclectic.
Established acts Blondie, ABBA, Olivia Newton-John, Electric Light Orchestra, Pretenders and The Who all enjoyed continued success with some of their biggest hits, and chart regulars The Jam, Madness and the more recently established UB40 went from strength to strength, as Odyssey and Earth, Wind & Fire both celebrated massive chart singles. Four past and present Motown stars produced 3 of the greatest love songs of all time – with the rediscovered 'One Day In Your Life' from Michael Jackson, and 'Being With You' by Smokey Robinson both topping the chart, and the superstar collaboration on 'Endless Love' by Lionel Richie and Diana Ross topping the U.S. chart for 9 weeks and becoming the year's second biggest seller there behind 'Bette Davis Eyes' from Kim Carnes, which is also included on this Yearbook.
NOW – Yearbook 1981; celebrating an outstanding year in eclectic and creative pop. Pressed in translucent red vinyl, limited to 3,000 units.