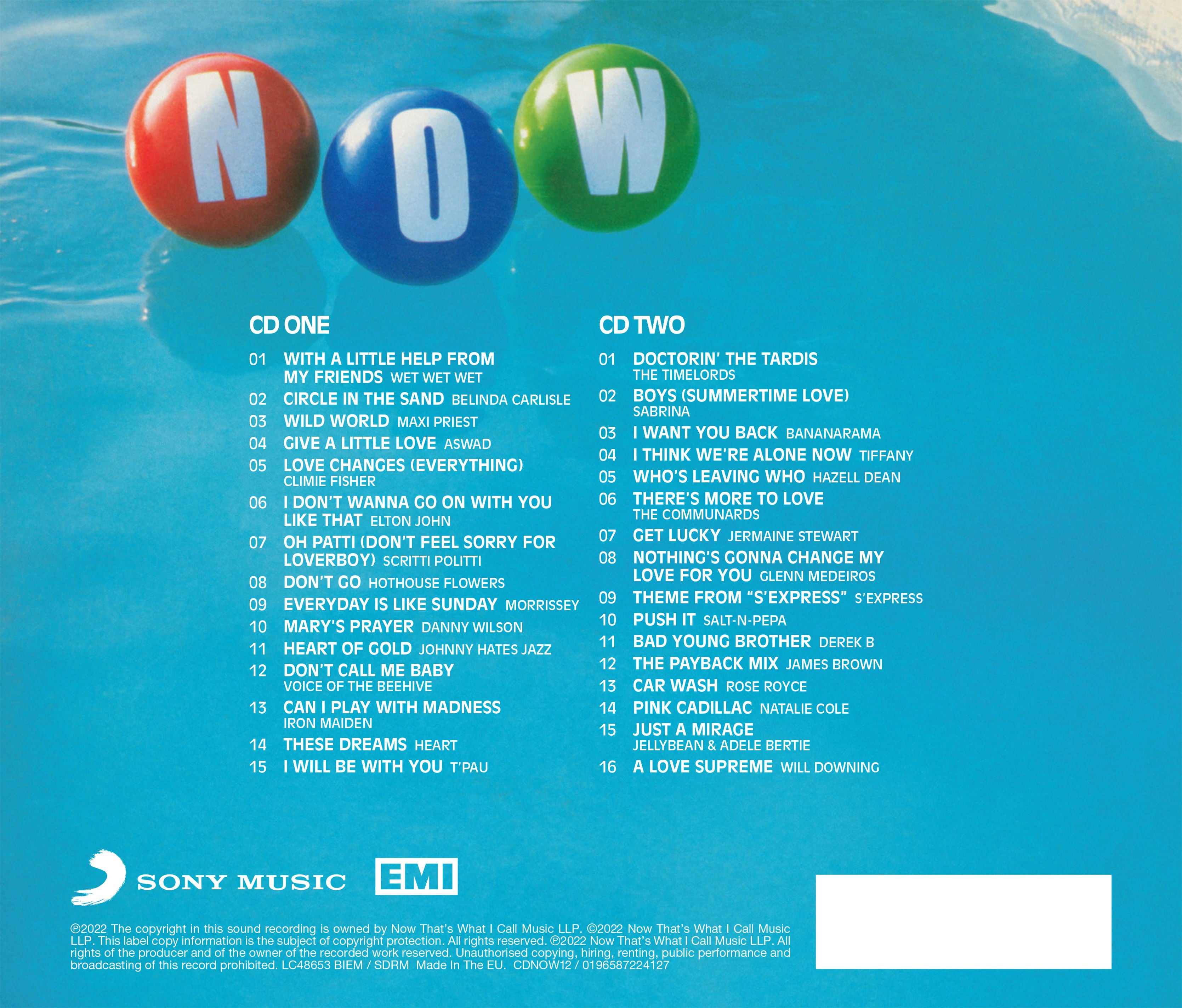 Now That's What I Call Music! 12 (2CD)
Release date: 28 July, 2022
Formats: 

CD Album
NOW That's What I Call Music! 12 – 2CDs, featuring 31 tracks - some of the biggest hits of 1988, including memorable favourites from many artists that defined the UK charts in the late 80s.
Beginning CD1 with the #1 'With A Little Help From My Friends' from Wet Wet Wet and following with smash hits from Belinda Carlisle with 'Circle In The Sand', Maxi Priest with 'Wild World' and Climie Fisher with 'Love Changes (Everything)', before continuing with Elton John, Morrissey, Danny Wilson, Iron Maiden, Heart and T'Pau.
Disc 2 begins with another UK chart topper – 'Doctorin' The Tardis' from The Timelords and goes on to feature 3 more #1's from Tiffany with 'I Think We're Alone Now', Glenn Medeiros with 'Nothing's Gonna Change My Love For You', which defended the #1 spot for four weeks, and the dance classic 'Theme From S'Express' from S'Express.
Beloved 80s pop tracks from Sabrina, Bananarama and Hazell Dean are all included - before finishing with a round-up of great soul-infused hits from Natalie Cole, James Brown and Will Downing.