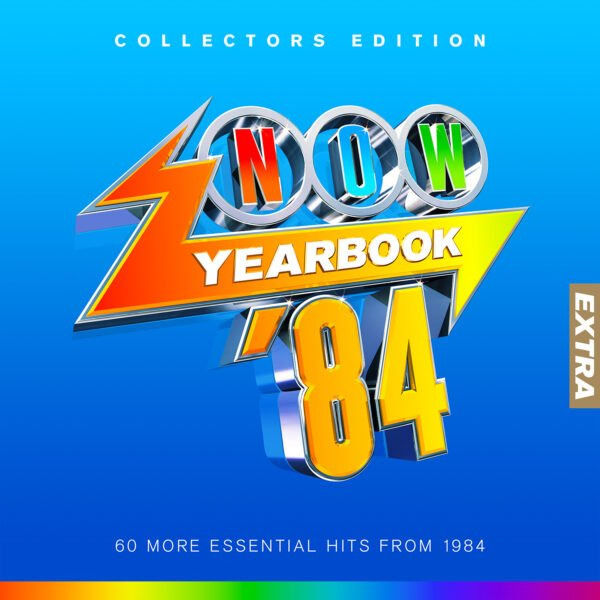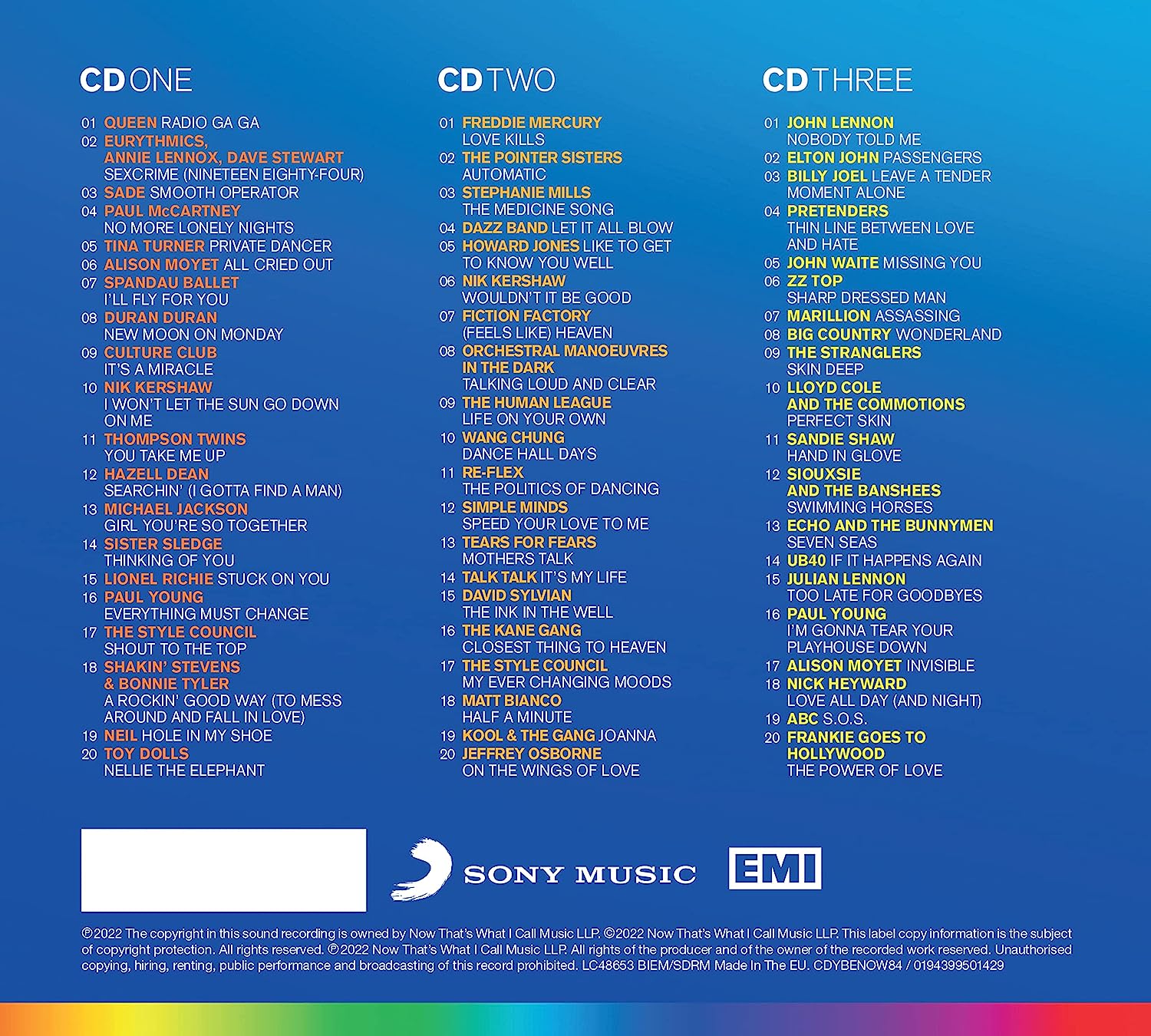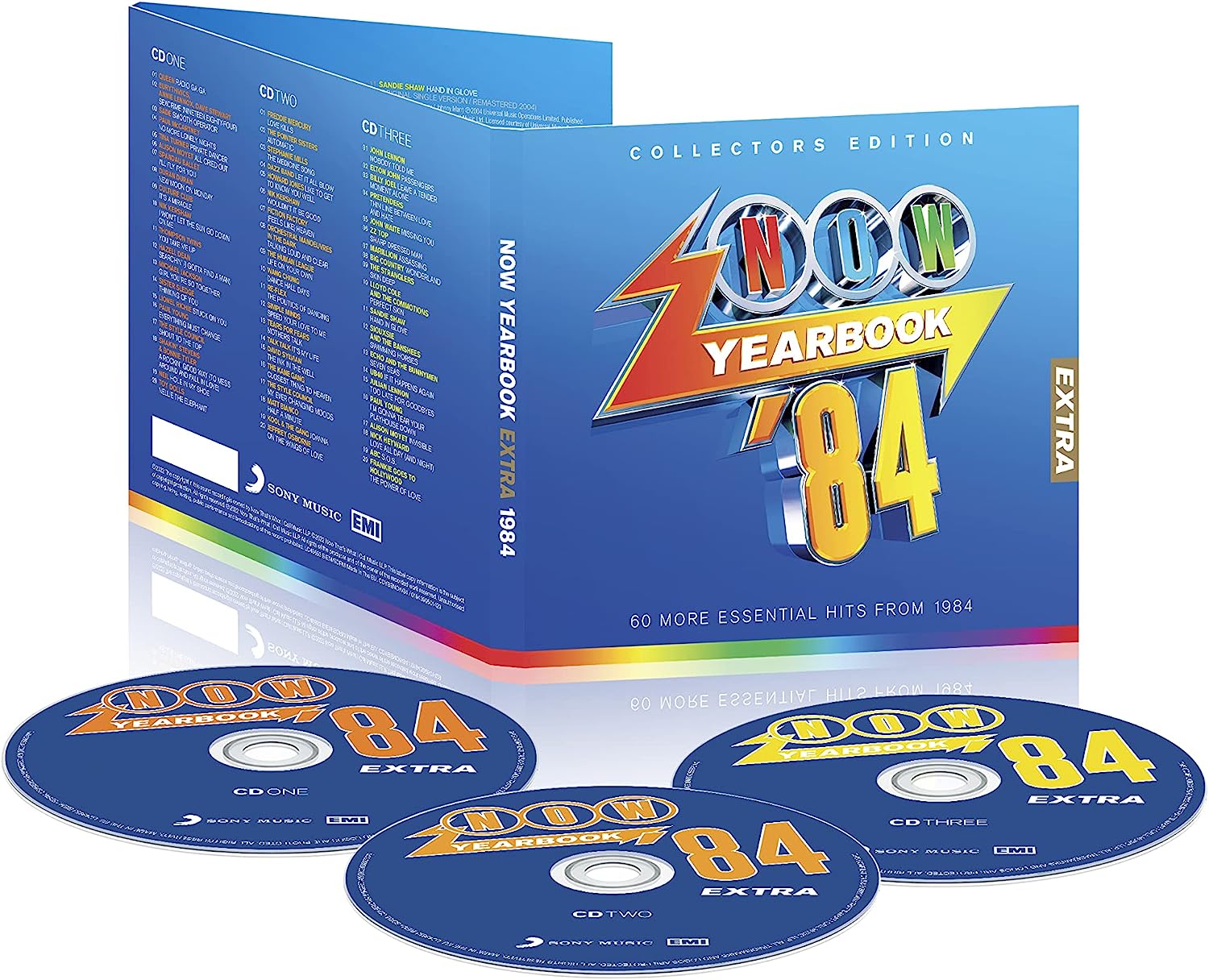 NOW – Yearbook Extra 1984 (3CD)
Release date: 14 January, 2022
Formats: 

CD Album
NOW Music was delighted to see the fantastic response to NOW - Yearbook 1984, with the album reaching No.1. Clearly, 1984 has a place in people's hearts (and collections). However, we couldn't possibly fit the full range of amazing tracks available on one compilation.
NOW is proud to present NOW - Yearbook Extra 1984 with 60 more essential hits from the year. Released as a limited edition 3CD set, collectors and 80s pop lovers will find it a great compliment to their Yearbook collection.
Including massive hits from Queen, Tina Turner, Michael Jackson, Sade, Elton John, Eurythmics, and Billy Joel, together with pop gems from Spandau Ballet, Culture Club, Allison Moyet, Duran Duran, Paul Young, and Frankie Goes To Hollywood.
The first CD kicks off with Queen's classic 'Radio Gaga' and features Sade's 'Smooth Operator' from their multi-platinum 'Diamond Life' album, and Tina Turner's 'Private Dancer', the title track from her album which spent a phenomenal 150 weeks in the UK album chart!
The second CD includes floor-fillers from The Pointer Sisters, and The Dazz Band, alongside Freddie Mercury's 'Love Kills', and synth-pop hits from Howard Jones, Nik Kershaw and Tears For Fears, together with soul infused ballads from Kool & The Gang and Jeffrey Osborne.
1984 was also saw some great cover versions, including Paul Young's 'I'm Gonna Tear Your Playhouse Down', Sandie Shaw's version of The Smiths' 'Hand In Glove', and some novelty pop including 'Hole In My Shoe' by Neil peaking at No. 2, and 'Nellie The Elephant' by Toy Dolls.
The final CD begins with a posthumous hit for John Lennon and also features his son Julian with his Top 10 hit 'Too Late For Goodbyes'. Marillion, ZZ Top and Big Country represent some great pop-rock, and Echo And The Bunnymen, Siouxsie And The Banshees and The Stranglers do the same for 1984's alternative scene. We round off the album with the timeless 'The Power Of Love' from Frankie Goes To Hollywood which gave the band their hat-trick of #1's in 1984.
60 fabulous moments in pop history – to be filed alongside NOW - Yearbook 1984, enjoy this EXTRA helping!