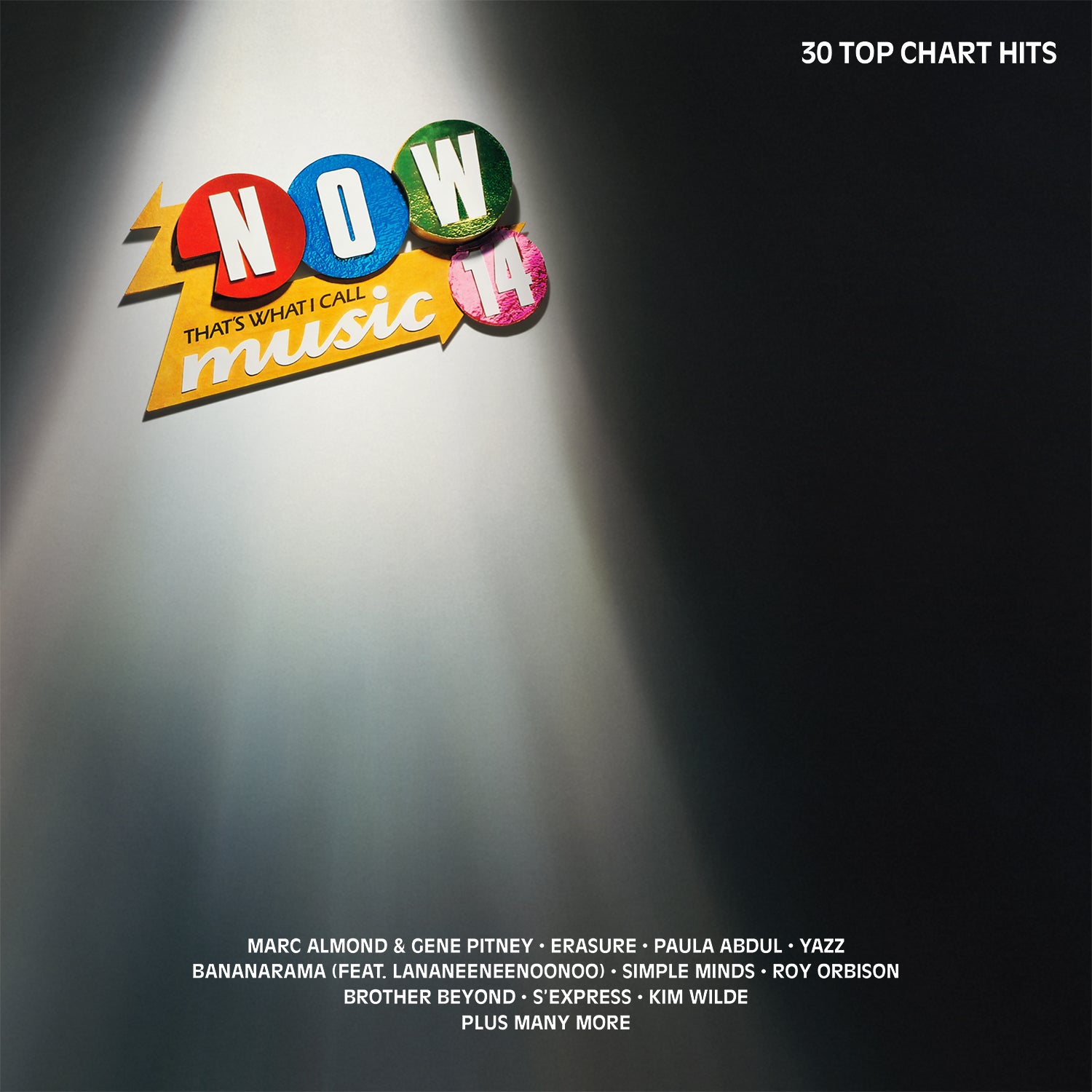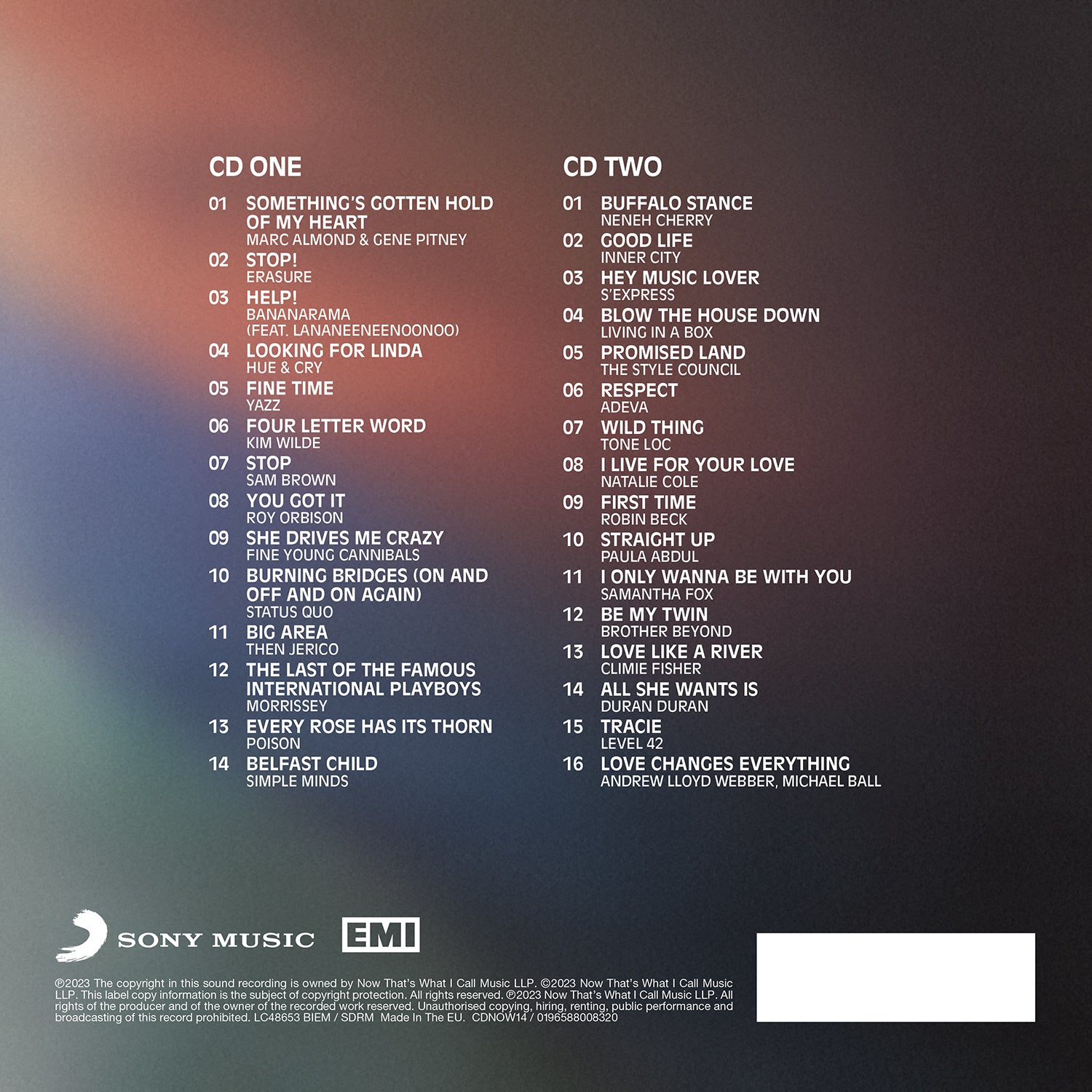 NOW That's What I Call Music! 14
Release date: 13 April, 2023
Formats: 

CD Album
NOW That's What I Call Music! 14 – featuring 30 of the biggest chart hits from 1989 on two CDs.
Beginning Disc 1 with the #1 collaboration 'Something's Gotten Hold Of My Heart' from Marc Almond & Gene Pitney, before featuring celebrated Synth-Pop duo Erasure with 'Stop!' and the revamped version of The Beatles' – 'Help!' (recorded for Comic Relief) by Bananarama featuring Lananeeneenoonoo. Hit tracks from Kim Wilde and Sam Brown are up next, plus Driving Rock from legendary Roy Orbison with 'You Got It'. The enduring 'She Drives Me Crazy' from Fine Young Cannibals brings those waves of nostalgia before closing this disc with the #1 'Belfast Child' from Simple Minds.
Pump up the volume on Disc 2 with Hip-Hop infused 'Buffalo Stance' from Neneh Cherry and floor-fillers 'Good Life' from Detroit natives Inner City and 'Hey Music Lover' from S'Express. The #1 'First Time' from Robin Beck follows, along with US #1's 'Straight Up' by Paula Abdul and Wild Thing from Tone Loc. Pop gems from Living In A Box, Brother Beyond and Samantha Fox had to be included, along with the last top ten smash of the 80s for Duran Duran with 'All She Wants Is'. This collection comes to a close with 'Love Changes Everything' from Michael Ball, taken from the Andrew Lloyd Webber Musical Aspects Of Love.