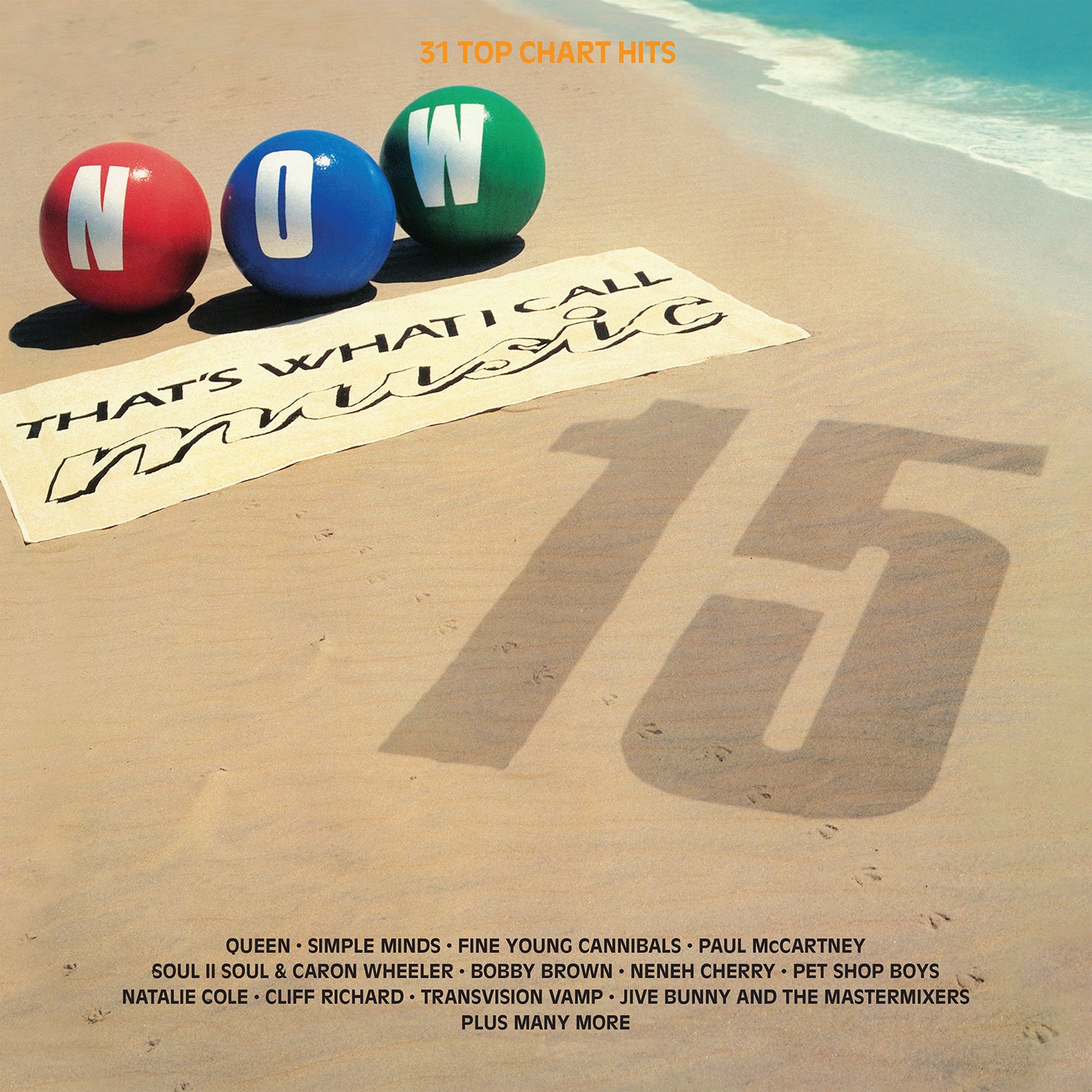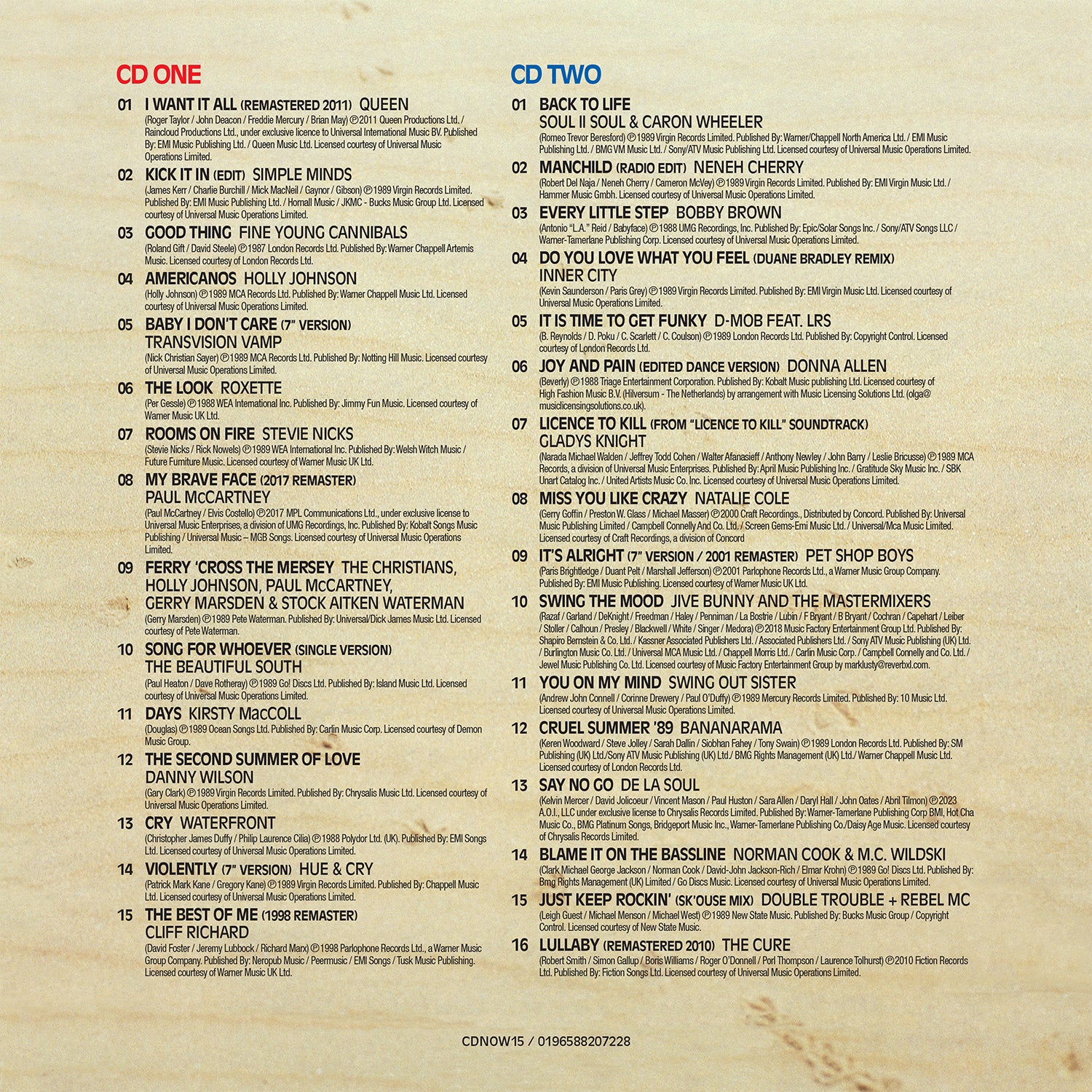 NOW That's What I Call Music! 15 (2CD)
Release date: 28 July, 2023
Formats: 

CD Album
NOW That's What I Call Music! 15 – featuring 31 of the biggest chart hits from 1989 on two CDs.

Reflecting the amazing diversity of the charts that year, this release features musical legends, including Queen, Stevie Nicks, Paul McCartney, Kirsty MacColl, Cliff Richard and The Cure. The No. 1 collaboration between The Christians, Holly Johnson, Paul McCartney, Gerry Marsden & Stock Aitken Waterman 'Ferry 'Cross the Mersey' features, alongside further No. 1s 'Back To Life' from Soul II Soul & Caron Wheeler, plus the first of three 1989 No. 1s 'Swing The Mood' from Jive Bunny And The Mastermixers.

Timeless Pop memories on this gem-packed album include hits from Pet Shop Boys, Waterfront, Fine Young Cannibals, Roxette, Inner City, Bananarama, and De La Soul amongst many other smash hits.

Whether you're a collector or a lover of Pop music, NOW That's What I Call Music! 15 is a must have for your collection.